Creating Legends one custom wooden locker at a time
At Legends Custom Lockers, we understand that creating a high-end locker room is about more than just providing a place to store equipment. That's why we offer a one-stop shop for clients who are looking to elevate their locker room experience.
Whether you're a high school, college, country club, or professional sports team, we know that your locker room needs to be a functional, comfortable, and inspiring space for your athletes.
With our proven track record of crafting and installing custom wooden lockers, we can help you achieve those goals. Our award-winning style and innovative solutions have helped to create some of the most impressive locker rooms in the country, and we're committed to providing the same level of excellence to all of our clients.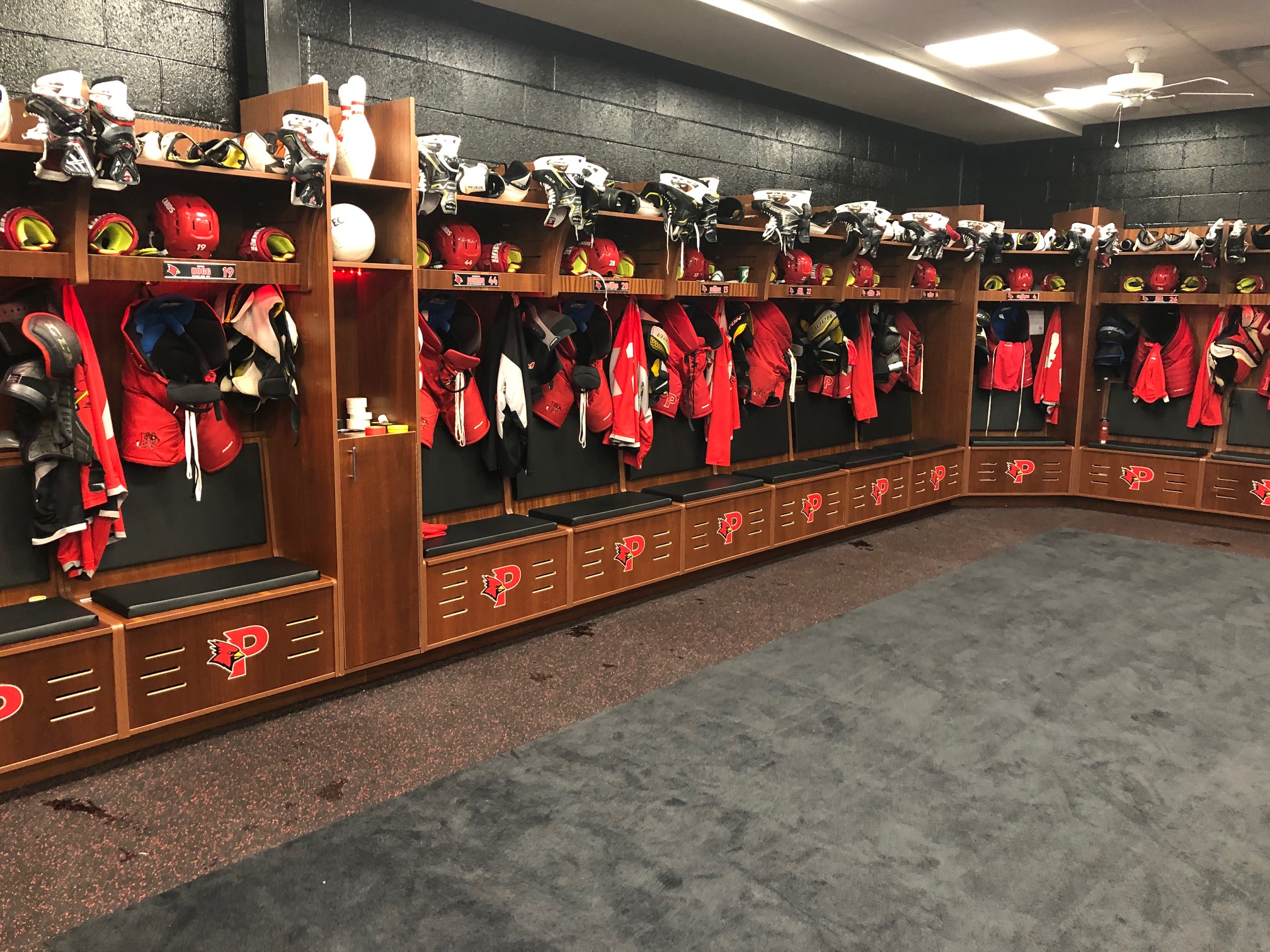 Our custom-built wood lockers match your specifications and are made out of the finest materials. We build them from scratch with hardwood, premium plywood, and high-end trim, ensuring that they can withstand lots of abuse. When East Stroudsburg University launched the You WIN In The Locker Room First campaign to renovate the football program's locker room, they chose Legends Custom Lockers to revitalize the space with modern lockers and amenities that pay homage to the school's rich athletic history.
The old locker room was cramped, outdated, and a potential health and safety hazard for players. Our spacious lockers now offer ample storage, comfortable seating, and modern reminders of the school's commitment to its football program. The new locker room is safer and more comfortable with an exciting style that marries modern amenities and design with visual reminders of the school's past football achievements.
Customizable locker designs
Our team takes pride in designing your space to be functionally efficient and aesthetically pleasing. We work with you every step of the way to ensure you're satisfied, from the beginning of your dream conception to final installation.
The Jacksonville University men's and women's lacrosse programs finally have a home to call their own, and it comes in the form of the brand-new Jacksonville Lacrosse Center (JLC). Legends Lockers was part of the project and helped to design and build the men's and women's locker rooms along with two large outdoor patios. The 8,600-square-foot facility is the first and only Division I lacrosse-only facility in the nation. Our custom design and attention to detail has helped to create a warm, intimate environment that players can call home.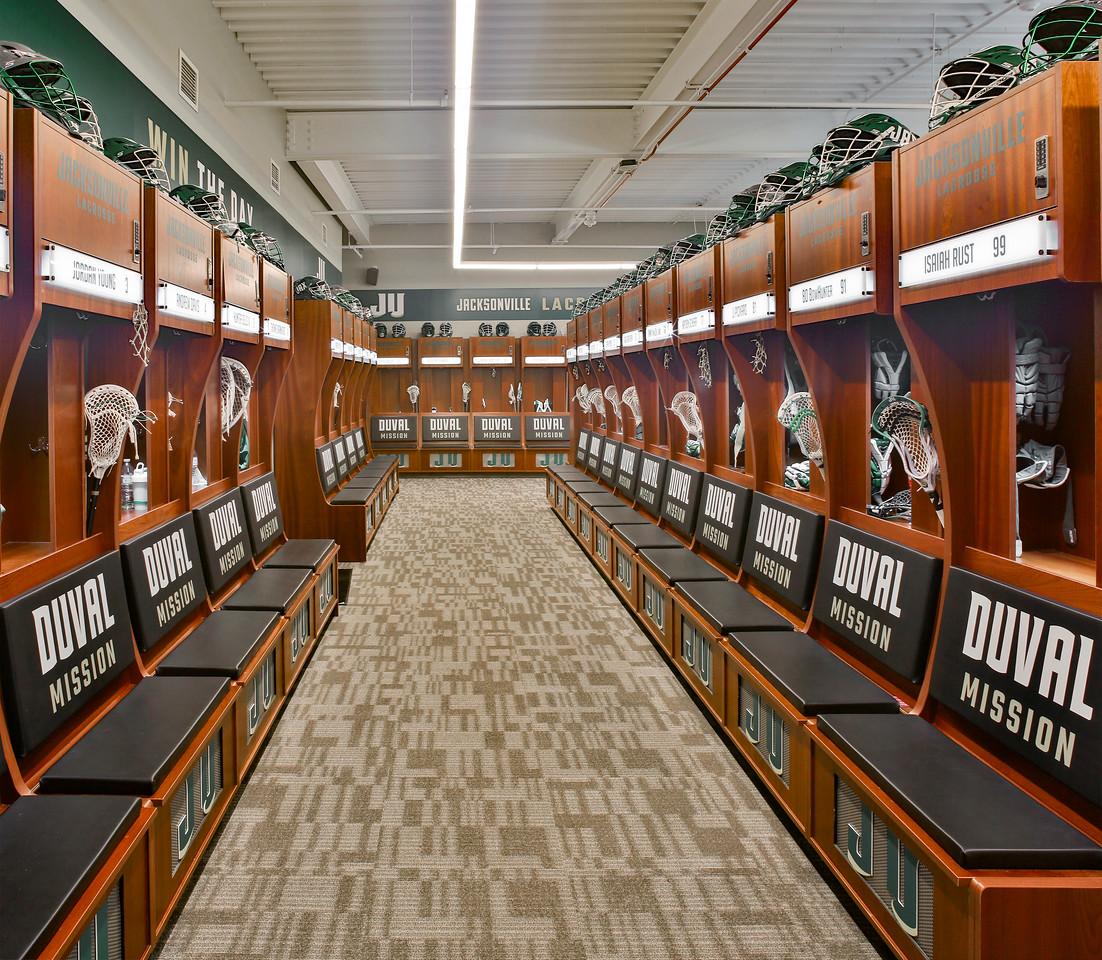 Innovative locker room solutions and ideas
We can provide a wide variety of finishing touches, including furniture, and custom solutions for your project. For example, with the East Stroudsburg University football locker room renovation project, we included a cell phone charging station, an equipment drying system on top of each locker, a speaker system to pump music throughout the space, and plaques and photo murals honoring former players who helped to fund the project. These added touches provide a personalized experience for the players and contribute to an overall professional locker room environment.
Make your impression with your locker room.
If you want to impress high-performance athletes and the best recruit players, start in the locker room. Legends Custom Lockers creates a custom space based on your team's core values, background, and unique culture. We think of every possibility in our designs: sports equipment, logos, uniforms, personalization, mottos and more.
With the Jacksonville University men's and women's lacrosse programs, we were able to create a state-of-the-art facility that is the first of its kind. Our custom design and attention to detail helped to create a locker room that players can call home, and it's a game changer for recruiting and competing at the top level of Division I lacrosse.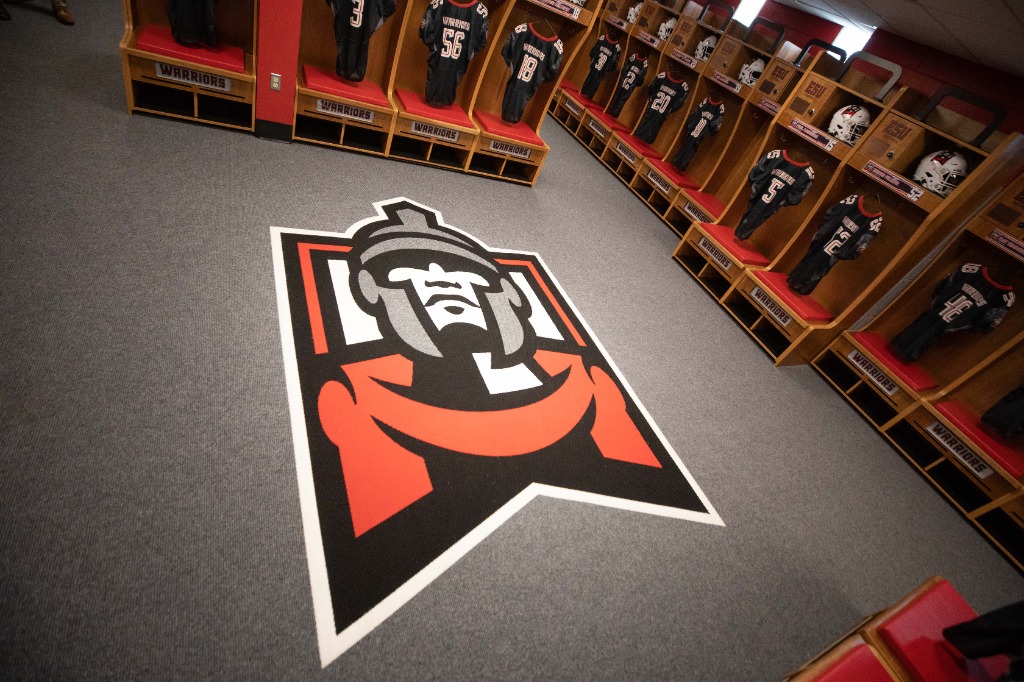 It's time to update your locker room.
Legends Custom Lockers is dedicated to improving the environments for the athletes on your team. We provide innovative locker solutions, high-quality lockers, and timely completion with our customer-oriented approach. Your players will enjoy the time spent in the locker room, and potential recruits will be waiting for their chance to play there!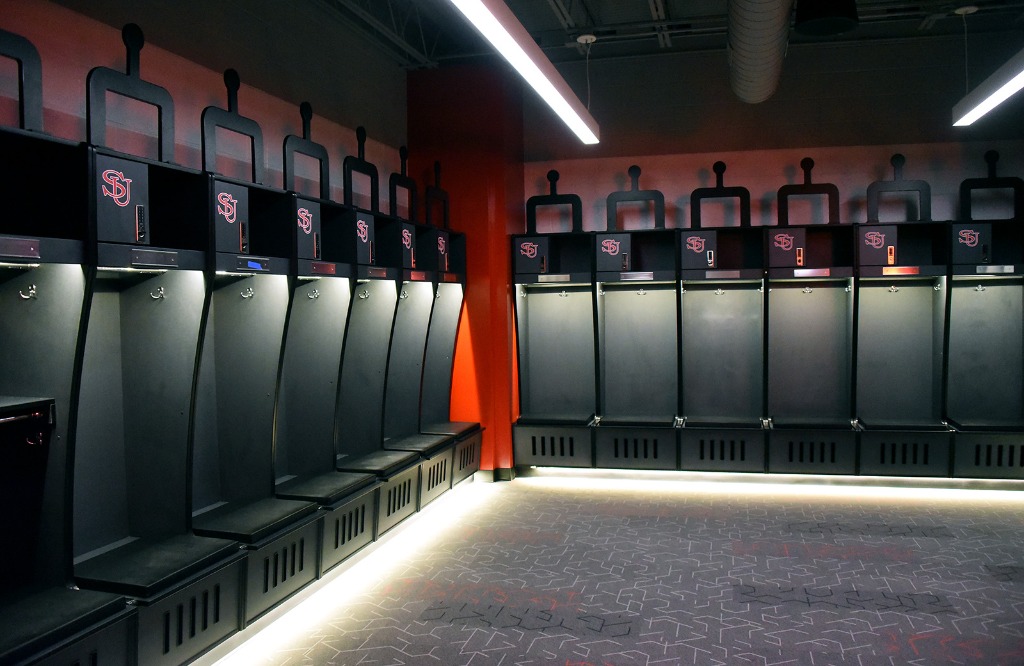 Ready to take your locker room to the next level? Give us a call or drop an email today to get started.