A professionally renovated locker room directly influences the morale and performance of athletes and staff. Stepping into a thoughtfully designed space, they feel valued and motivated. Morale improves, and team spirit rallies. For coaches, this translates to more focused and driven players and staff, ready to deliver their best both on and off the field. Facilities managers benefit from streamlined operations and reduced maintenance headaches, thanks to the durability and functionality of the new setup. Owners and stakeholders reap the rewards of a boosted brand image, as a modern, efficient locker room signifies a commitment to excellence and care for those who use the facility.
The art of designing a custom locker room experience isn't just about picking materials or fixtures; it's about meeting the practical needs of athletes and staff in an environment that inspires. Every element, from the locker's layout to its accessories, must be meticulously chosen to cater to its user's requirements while fostering a sense of belonging and motivation. It's this holistic approach that transforms a simple locker room into a sanctuary of ambition, camaraderie, and achievement.
Crafting the Ultimate Locker Room Experience
Design
– Beyond Imagination
Every Legends locker is a perfect blend of unique and thoughtful design, echoing the vision of its owner, whether that's a subtle, functional elegance or an extravagant statement piece. Our collaboration with East Stroudsburg University (ESU) is a testament to our commitment to design. Faced with an outdated locker room that was a potential safety hazard, we stepped in to bring to life the school's vision. The result was a locker room that merged the school's rich athletic history with modern design elements, ensuring players had both space and a connection to the legacy they are a part of.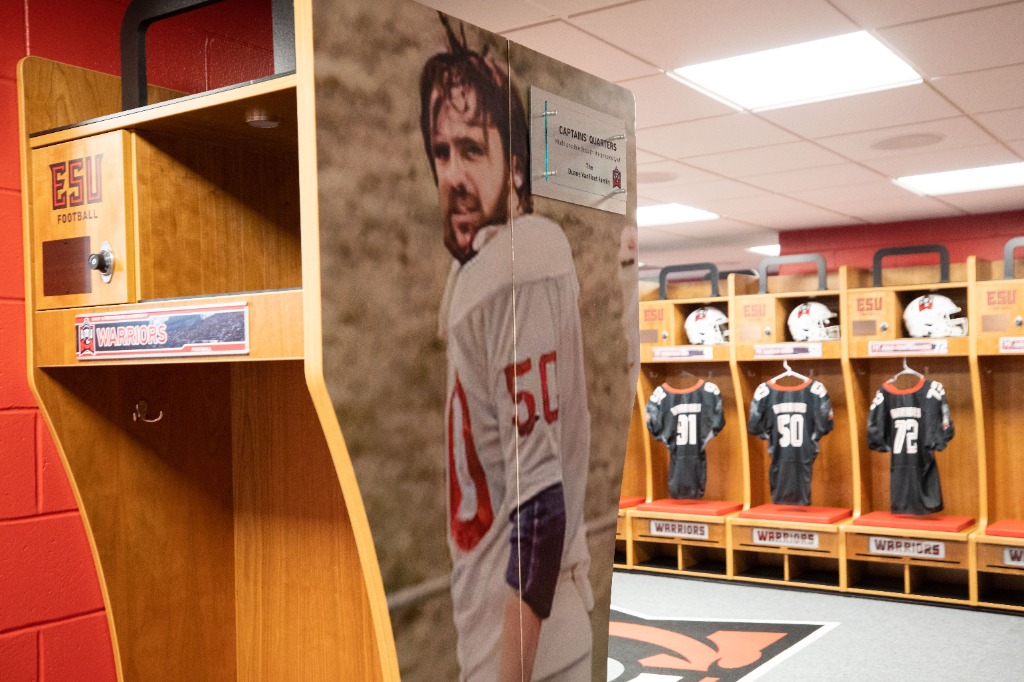 Materials
– The Legends Touch
With us, material is more than just a medium – it's a message. Our lockers are the essence of high-end craftsmanship:
ESU's transformation saw the introduction of our Premium Wooden Lockers, handcrafted and built for the long haul. These lockers, made of hardwood, premium plywood, and rich trim, showcase both beauty and resilience, giving the school's athletic space a refined finish.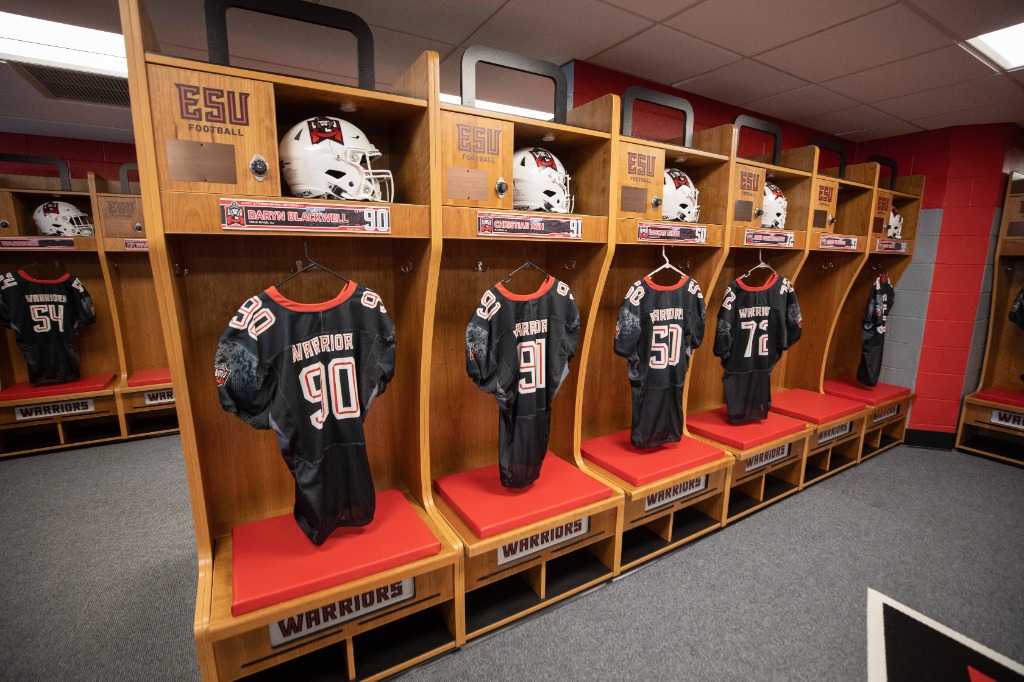 Functionality
– Redefining Luxury
It's not just about aesthetics; it's about user experience. ESU's locker room revamp was comprehensive, integrating: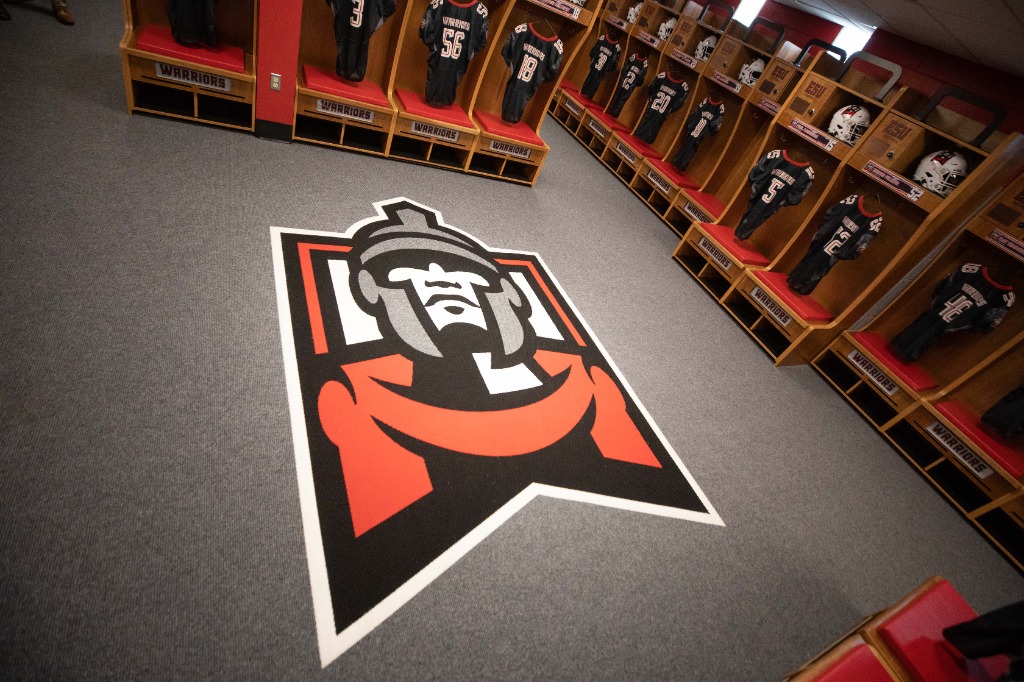 Branding
– Your Identity, Amplified
A customized locker room mirrors the spirit of a team. With Team Branding and Interchangeable Displays, your locker becomes a testament to your brand's ethos. ESU's dedication to honoring their past is evident in the plaques and murals commemorating former players. This celebration of legacy, paired with modern amenities, showcases how branding can be both reflective and forward-looking.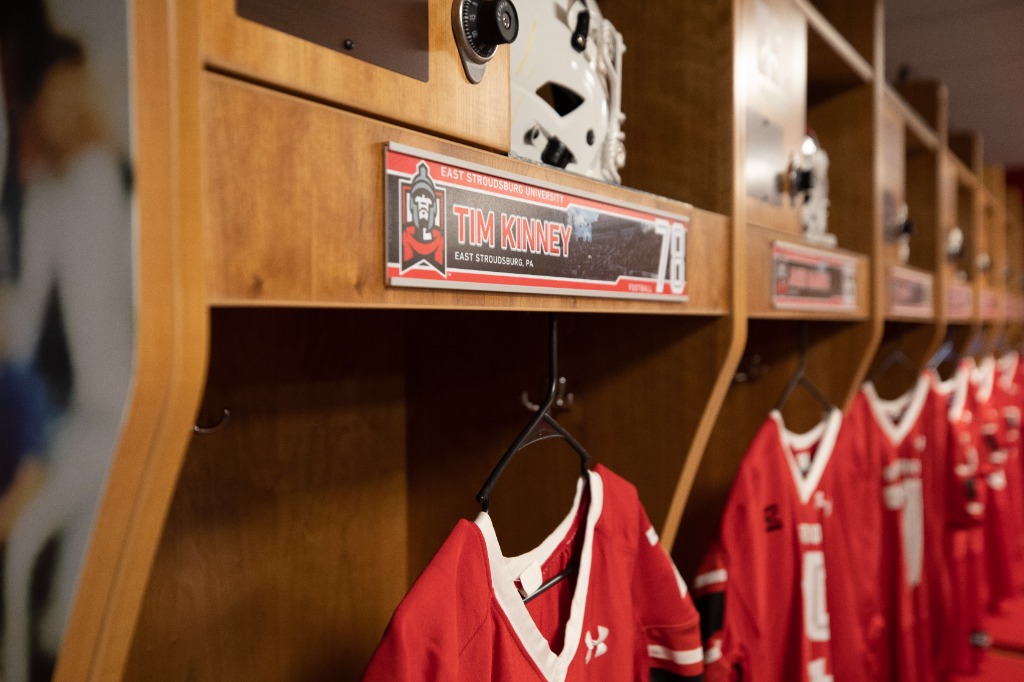 The Priceless Promise of Quality and Budget
The ultimate luxury is knowing you've invested wisely. Our lockers echo the ideal balance of vision and budget without compromising on grandeur or quality. ESU raised more than $860,000 for their overhaul, and they were all about smart, strategic spending. They invested wisely in a locker room that now promises safety, luxury, and a nod to their esteemed past.
Legends Locker Rooms
| Custom Options
The transformation at ESU serves as a prime example of our expertise in action. Addressing practical necessities like dedicated charging stations, combined with aesthetic touches that honor past legends, we aim to deliver locker rooms that align seamlessly with a client's specific vision and operational needs. Our design approach is built on customization, ensuring we cater to the nuanced requirements of every project, no matter how specific. Choosing Legends isn't merely about securing a storage solution; it's a strategic decision to invest in an environment that champions and amplifies team morale, productivity, and success.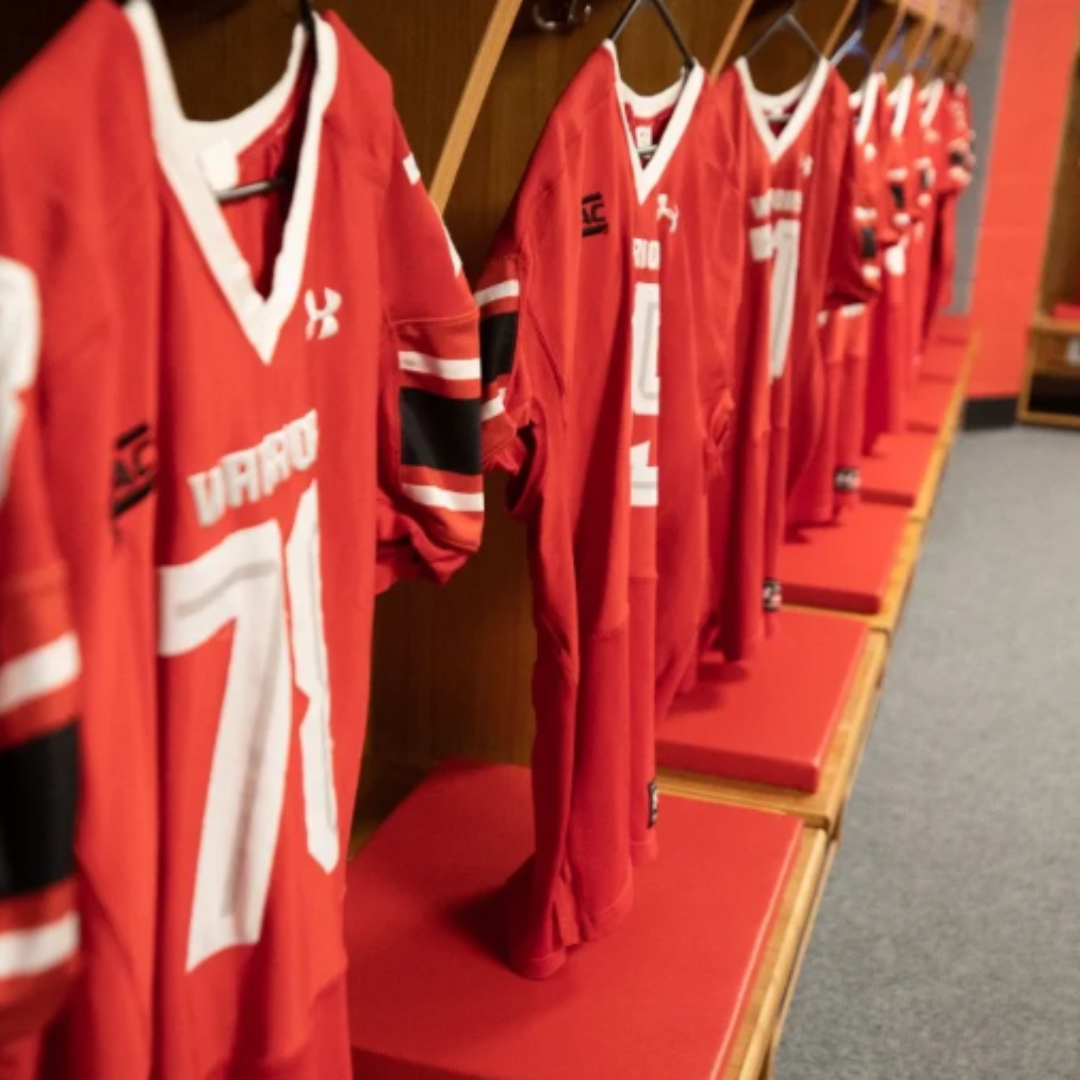 Invest in custom lockers for long-term benefits.